SINGAPORE, 3rd QUARTER 2022
PT Timas Oceanstar Indonesia's TRUNOJOYO 01, the new built FPU with main dimension of 160m LOA, 32m breadth and 11m depth, had arrived at Madura Field on 13th September 2022.
Madura Fields are operated by Husky CNOOC Madura Limited (HCML), a joint operating company between China National Offshore Oil Corporation (CNOOC) and Husky Energy, owned by Canada's Cenovus Energy.
OceanSTAR team is on board to ensure a smooth continuity of offshore commissioning activity and thus proud to announce that TRUNOJOYO 01 has succesfully completed the hookup on 24th September. Next milestone on track is first gas from the Madura field, estimated in 4th quarter 2022.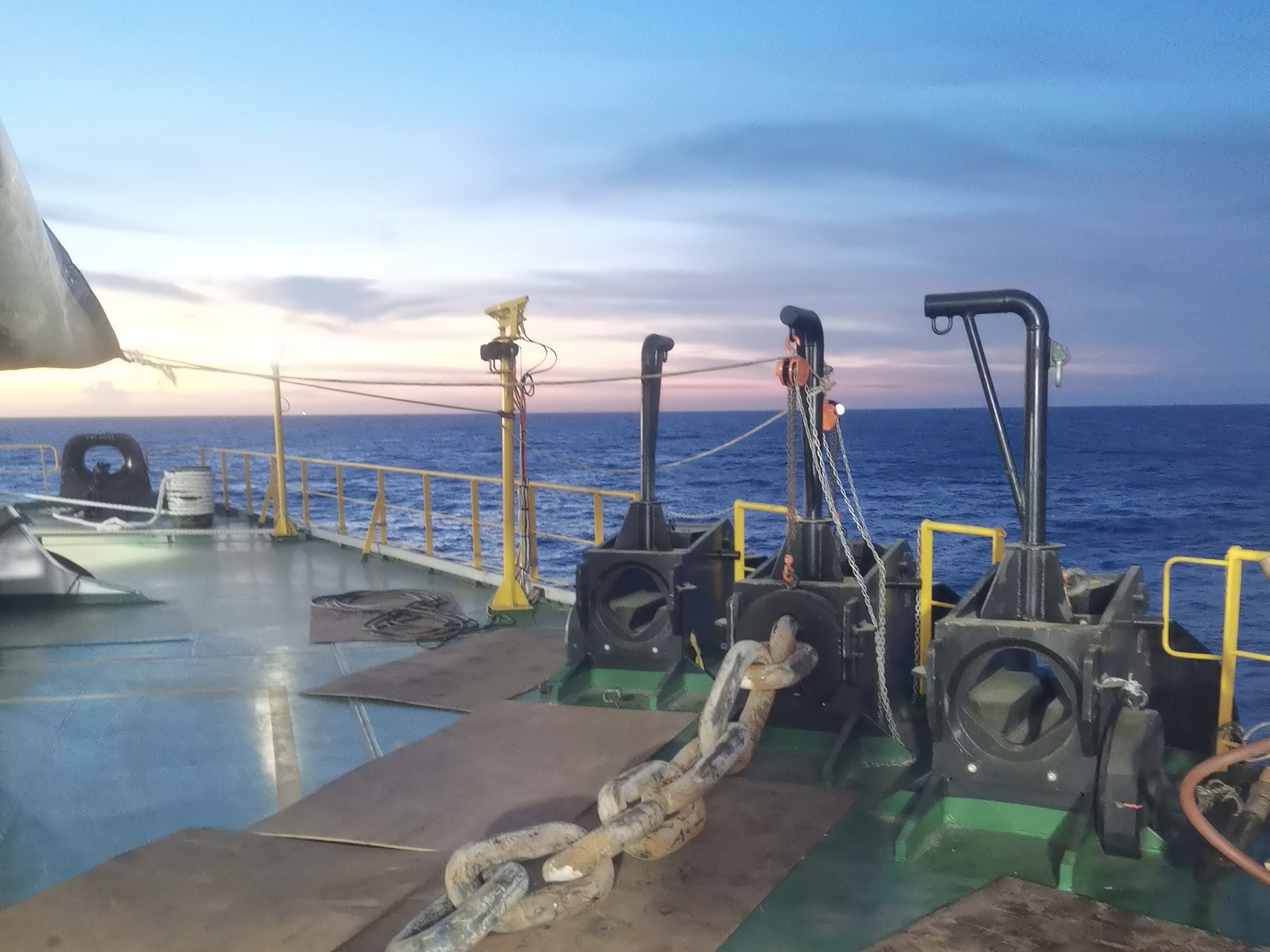 About
OceanSTAR Elite group of companies, including member PT Oceanstar Corp Indonesia, is a leading provider of engineering design and consultation, project management, site survey and production support services in marine & offshore industry.
PT Timas Oceanstar Indonesia ("TOI"), a joint venture between PT Timas Suplindo & PT Oceanstar Corp Indonesia, is established to invest and own the FPU Trunojoyo 01.
PT Timas Suplindo, founded in 1989 as a fabricator and erector of mechanical equipment company, has now transformed and established as one of Indonesian leading onshore & offshore EPCIC contractor.